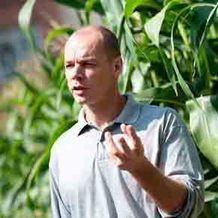 Bert van der Feltz
Story
Mr. van der Feltz is President and CEO of the East-West Seed Group. Earlier he served as Senior Vice President of the company and a member of the Board of Management.
As Senior VP, he focused on Sales, Business Development and Operations and played a key role in strategy planning and implementation, developing an effective and vibrant sales force, and establishing the East-West Seed brand, marketing strategy and execution across all companies.
Previously he served as Managing Director of East-West Seed International, a company which he helped start in 2000 to spearhead the internationalization drive of the Group. Under his leadership the 'East-West Seed International' brand was launched in India, the second largest vegetable consuming country after China, where it is now in the top five most purchased vegetable seed brands.
Mr. van der Feltz later introduced the East-West Seed International brand to many countries, including Myanmar, Africa and Latin America. The company is now exporting to over 60 countries, reaching more and more vegetable farmers in the tropical world.
Bio
Team :
Current position : President and CEO of the East-West Seed Group
Works for East-West Seed since : 2000
Based in : Nonthaburi, Global
Education
Rotterdam School of Management,Erasmus University
MsC in Business Administration