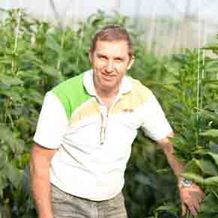 Michel Devarrewaere
Story
Mr. Devarrewaere has over 28 years of experience in the seed industry in both the public and private sectors, where he held technical and managerial positions. He has an extensive knowledge of vegetable breeding, seed production, seed processing post-harvest techniques, seed quality, and seed technology.
Presently he is Vice President of East-West Seed and a member of the Board of Management. Prior to that, he served as Group Seed Operations Manager, where he was responsible for the overall supply of seed at the East-West Seed group. He ensures the smooth operation of the seed supply chain in seven companies, with over 15,000 farmers and an output 7,000 tons (2013) of vegetable seed. He established seed processing plants with state-of-the-art seed cleaning and testing facilities in Thailand, Philippines, Vietnam and India.
Under his leadership, three companies of the group obtained ISO certification 9001:2008. Two seed testing laboratories (Thailand and Indonesia) have received the ISTA accreditation, the global standard for seed testing. East-West Seed Thailand's QA lab was the first private seed company lab to be ISTA-accredited in Southeast Asia.
Bio
Team :
Current position : Vice President
Works for East-West Seed since : 1996
Based in : Nonthaburi, Global
Education
Universite libre de Bruxelles
MsC in Tropical Agriculture Engineering